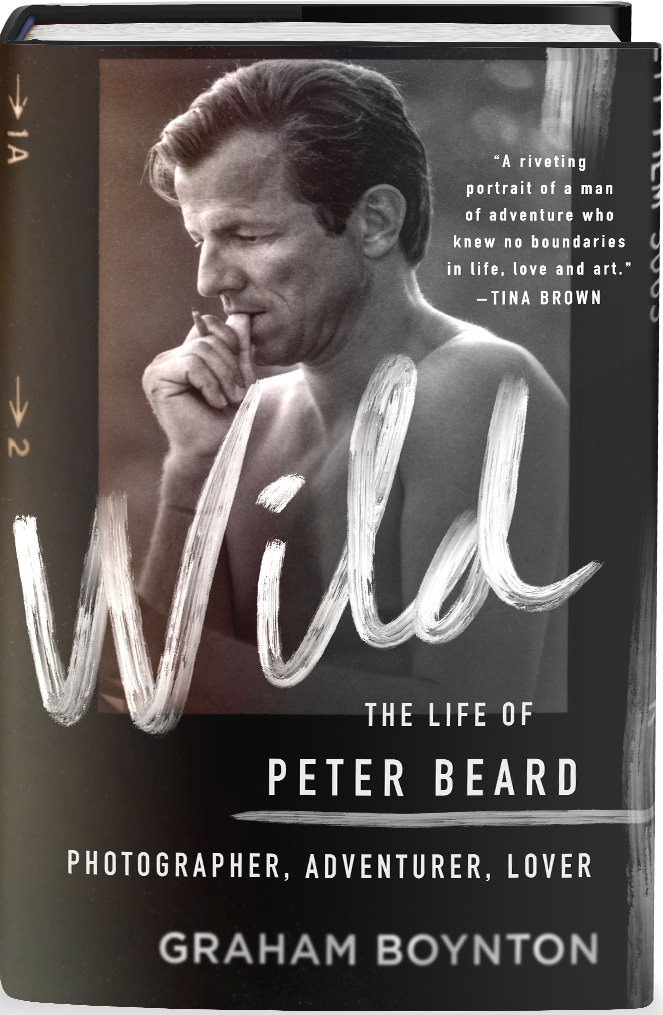 Book: Wild: The Life and Times of Peter Beard
Publisher Info:
St. Martin's Press
Book Description:
Graham Boynton's Wild is the definitive biography of photographer Peter Beard, a larger-than-life icon who pushed the boundaries of art and scandalized international high society with his high-profile affairs.
He was the original 20th century "enfant terrible" with the looks of a Greek god who blazed like a comet across the worlds of art, photography, and fame. The scion of several old WASP fortunes, he was by instinct an adventurer, and the more dangerous the escapade, the better: whether he was hunting big game in Africa, ingesting epic quantities of drugs, or pursuing the most beautiful women in the world. Among his friends were Jackie Onassis, Andy Warhol, and Francis Bacon. When Peter Beard died in 2020 after mysteriously disappearing from his Montauk home, he remained an enigma to even his closest friends.
Journalist and author Graham Boynton was a friend for more than 30 years, spending time with Beard at his bush camp in Africa, in London, and at his Long Island home. From hundreds of Boynton's interviews with Beard's closest friends, former lovers, and fellow artists comes this intimate portrait of a man Sir Mick Jagger called "a visionary."
What acclaimed authors say about Wild:
"A riveting portrait of a man of adventure who truly knew no boundaries in life, love and art."
"The definitive account of the life of a truly wild man."
"Boynton beautifully teases out the complexities and contradictions that made this heir of railroad and waterfront money a fascination to English royals and African guides alike…beautifully written, fast and fun, with colorful characters on every page. The most compelling is Beard himself, pinned to the page in this first account since his most dramatic death."
"[Boynton] does a masterful job of assembling the facts of Beard's chaotic life and conveying the volcanic energy of the man, even as he makes a strong case for his achievement as an artist."
"In this magnificent biography Graham Boynton gives us a picture of a life that could have been scripted jointly by Blixen and Hemingway. A brilliantly enjoyable read – a triumph."