The true story of why this single mother was beaten to death in her South African home
In South Africa's remote Limpopo province, white farmers feel under attack from incendiary politicians of the Black First Land First movement (BLF) and the militant party EFF. So when Annette Kennealy, a farmer and advocate for their rights and protection, was brutally murdered last month, her family feared she had been killed for her activism. The truth may have been even more shocking - and much closer to home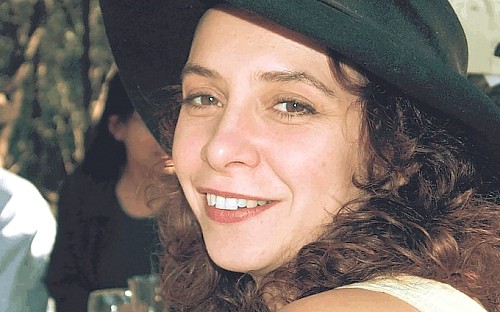 Ten years ago on a hot summer Sunday I hosted a lunch in my south London garden for my old friend, the South African author and journalist Rian Malan. He brought with him his new girlfriend, a lively, articulate woman with a halo of black curly hair, named Annette Kennealy. She wore a floaty dress, had twinkling eyes and a mischievous smile. Having recently separated from her husband, the 41-year-old and her two teenage daughters were running a small mountaintop farm in South Africa's remote Limpopo province. The daughter of a doctor, she had grown up in this far northern part of South Africa close to the Zimbabwean border; although she had gone to Pretoria to do a fine art degree, she returned to Limpopo after graduation
That afternoon, Kennealy described how she had become incensed at the frequent attacks on South Africa's white farmers by criminal gangs. Many of the victims, she said, had been subjected to horrific torture. So intense was her passion that not only had she been trained in self-defence but she was now active in a farm-security group that she and neighbours had set up, and was training men, women and children as young as 10 years old in what she called 'basic farm security, self-defence and shooting'.
As her stories of torture and murder unfolded over lunch, guests fell silent. Here was a weaponised hippie artist who we dubbed Xena the Warrior Princess that afternoon, and whose determination to resist with extreme force was imprinted on our collective memory. She made an indelible impression.
Last month, Kennealy was beaten to death at her home with an iron bar and a hammer. Her body was so disfigured that the neighbour who arrived at the scene with her ex-husband, Martin, would not allow him inside the farmhouse.
In a country where there are on average more than 50 farm murders and hundreds of attacks on farmers, mainly white, and farm workers, mainly black, recorded every year, her death did not even make headline news. Just two weeks earlier, South Africa had held parliamentary elections and although President Cyril Ramaphosa's African National Congress (ANC) had lost a little ground to its rivals, the Democratic Alliance (DA) and the radical Economic Freedom Fighters (EFF), it won clearly with a 58 per cent share of the vote.
Campaigning concentrated on the struggling economy (unemployment is at almost 27 per cent) and repairing the damage done by Ramaphosa's corrupt predecessor Jacob Zuma. There was barely a mention of crime or farm murders on the hustings. Over the past 20 years, South Africa has become one of the most crime-ridden countries in the world and its residents appear to have become inured to violence. Kennealy had become a widely respected political activist, dedicating her life to helping farmers defend themselves against attacks, and counselling victims.
Mmusi Maimane, leader of the DA, for whom she had been a councillor in her local town of Louis Trichardt between 2011 and 2014, tweeted his 'heartfelt condolences' and reflected on yet another act of unspeakable violence in a country that seems to specialise in such outrages.
After that first meeting in 2009, Kennealy and I remained in close contact. Every time we spoke, someone she knew had been murdered, and she eventually developed post-traumatic stress disorder. She saw the white rural farming community as soft targets and predicted a race war she believed would eventually consume the country. She cited the incendiary statements of the EFF's leader Julius Malema, and the even more extreme Andile Mngxitama, head of Black First Land First (BLF), as evidence that a violent campaign was underway to drive white farmers from the land.
She urged doubters to watch YouTube clips of Mngxitama at the launch of BLF's campaign for this year's elections, announcing in front of an excitable crowd that 'we will kill the [white] women, we will kill the children, we will kill anything we find that is in our way, even their dogs and their cats'. The radical anti-apartheid liberation slogan 'kill the Boer [white farmer]', constantly chanted at the end of EFF rallies, was also, for Kennealy and her friends, further evidence that a race war was coming.
Within hours of Kennealy's murder, suspicion fell on one individual but - ironically - it was not a politically motivated extremist with a direct line to what one local observer called 'the genocide-aires' (extremists targeting whites), but her assistant and farm worker, 40-year-old Kenny Ramatshimbila. He had worked for her for six years and lived in a cottage at the entrance to her property. Kennealy had always talked of him as her gatekeeper, an early-warning system against the dreaded invaders, and for most of that time it appears he had embraced that role.
However, according to Martin Kennealy, who lives on a neighbouring farm at the bottom of the mountain - the couple were married for 17 years, had two daughters and remained on good terms after their divorce - her relationship with Ramatshimbila was volatile. He told me he had witnessed them having ferocious rows one day and being the best of friends the next. Ramatshimbila called her 'Mama', and when she went out with friends, he would be waiting in the car with her dogs, telling her, 'Come on Mama, it is getting late, we must go home.'
On that fateful day, it was Kennealy's mother, Kim Labuschagne, who also lives on a farm in the region, who sounded the alarm. The pair had been exchanging WhatsApp messages first thing on Monday (20 May) but by the middle of the day she noticed that her daughter was no longer looking at the messages. By the afternoon she was so concerned that she contacted Kennealy's daughters, Meghan and Astrid, both based in Stellenbosch, some 1,100 miles away. They tried to call their mother that evening but got no response.
The following morning Meghan called her father and asked him to drive up to the farm. 'I asked my dad if she had messaged on the Farm Security group. She hadn't,' Meghan said. 'She was usually very good at keeping in touch, especially as things were getting dangerous up there.'
Kennealy's neighbour and friend Theodorus 'Doors' LeRoux was also alerted and made the 30-minute drive up the mountain to the farmhouse ahead of Martin. 'Doors phoned me as I was driving up to say that Annette had been killed,' said Martin. 'When I arrived at the house, Doors came out and stopped me. He said I should not go inside. He was so shocked at what he saw, and he was right - I don't think I could have coped.' Later that day the police arrested Ramatshimbila in nearby Mauluma, where he had a small house. They broke down the front door and took him back to the crime scene. Slowly, over the hours that followed, the story of a ferocious struggle emerged.
Over the weekend Ramatshimbila had picked avocados from the farm's trees and together with Kennealy and her mother had transported them into Louis Trichardt for sale. That evening Kennealy had phoned her mother to say that she was furious as he had gone off for the rest of the weekend, leaving the farm in a mess, and that she'd had to go out in the dark to round up her chickens and cage them, a task that Ramatshimbila would normally have done. On Sunday morning the two had an angry telephone conversation and, according to Labuschagne, 'Annette said she didn't like the way he had spoken to her. She said it was very disrespectful.'
What happened next is pieced together from her family's accounts and police investigations. On Monday morning Kennealy emerged from the shower and must have suspected an intruder because she dressed quickly, grabbed her 9mm Astra pistol and headed into the lounge. There her attacker was waiting for her with an iron bar in their hand.
According to her mother, 'Despite all her training, and her proficiency in using firearms, Annette must have hesitated.' Was this because the person standing in front of her was her friend, her employee? The attacker quickly disarmed her, then beat her with the iron bar, breaking both her arms as she tried to defend herself. They then strangled her until she lost consciousness, grabbed a hammer and rained blows on to her head. Her pistol was found, unfired, under the sofa.
Doubtless, poverty breeds violence, and over the past 25 years, alongside soaring unemployment, it has been a feature of the new South Africa. The crime wave across the country has seen an increase in gang violence, home invasions, street muggings and carjackings, and this together with the dehumanising legacy of 46 years of apartheid in some way explains what Kennealy's family see as inexplicable. While Labuschagne accepted that this was not a politicised killing perpetrated by militarised outsiders, she insisted, 'This would not have happened in a country where law and order was in place.'
From his home in the Karoo, Western Cape, Rian Malan, who had maintained a friendship with Kennealy long after their relationship ended, told me that while he held fast to the belief that there were glimmers of hope in the new South Africa, Kennealy felt there was no political solution to the country's sociopolitical problem. 'I tried to chaff [convince] her into taking a more positive approach,' he said. 'Maybe her death confirms that she was right after all.'
Many South Africans however, like Malan, still cling to the hope of Nelson Mandela's Rainbow Nation, where all colours, creeds and social classes are embraced. Some political commentators believe the attacks on white farmers are opportunistic and random, a consequence of the yawning chasm between the wealthy and the poor. Fix the economy and all this will go away, they say. And they regard the rantings of Malema and Mngxitama as inconsequential hot air, and think the actions of Kennealy and her compatriots have helped feed the prejudices of the alt-right.
Meanwhile, the white farmers insist they are on the front line of a crime wave that, combined with Ramaphosa's recent promises of land redistribution, including 'expropriation without compensation', puts the future of South Africa's agricultural industry in serious jeopardy. This proposed amendment to the constitution, a result of parliamentary pressure from the EFF, has, according to farmers' leaders, dramatically reduced the value of private land.
They look to neighbouring Zimbabwe's sudden, violent land invasions that began in 2000 as a portent of things to come. Robert Mugabe's destructive land-redistribution campaign, which saw howling mobs seizing farms and murdering farmers, reduced a once prosperous agricultural industry to rubble. In 2009 the Zimbabwean economist Eddie Cross estimated the cost of Zimbabwe's land reform at £15 billion.
The country is now dependent on food aid to feed its people. The South African farmers see this future staring them in the face. However, insiders tell me that Ramaphosa is playing a delicate political game over the land issue. With 72 per cent of private farmland owned by whites, who make up just nine per cent of the population, clearly he has to make significant changes. However, he is a pragmatic businessman who is fully aware of the dangers of decimating the nation's land value.
What is indisputable is that in the 25 years since South Africa was liberated from the yoke of apartheid it has become a dangerous place to be for both black and white citizens. Days after Kennealy's murder, the local newspapers were reporting the murder of a young white couple whose car had run out of diesel outside Johannesburg. The attackers used the word umlungu (white man) before shooting the couple in cold blood, execution-style.
The cold cruelty visited on farmers and smallholders, often old, relatively defenceless couples, over the past few years has shocked South African society. Victims have been tortured with blowtorches, had their kneecaps penetrated with power drills, been thrown into baths of scalding water.
South Africa is now the eighth most homicidal country in the world, after a handful of Latin American countries (El Salvador, Honduras, Belize and Venezuela) and three Caribbean islands with bad reputations for violent crime. It has the highest murder rate of any country with a population of more than 35 million, according to statistics provided by the United Nations Office on Drugs and Crime (UNDOC). Last year the number of murders in South Africa topped 20,000 for the first time, an average of 54 a day.
In such a dangerous environment it seemed counter-intuitive for a single woman such as Kennealy to remain on an isolated farm. As it happens, friends and family had tried for years to talk her into giving it up and moving into town. One close friend, Bruce Fordyce, a South African ultramarathon athlete, told me he and his wife Gill spent many weekends with Kennealy on the farm 'and every time Gill would try to persuade her to leave. Annette replied that she had a gun and, ironically, that she had this wonderful guy Kenny who would warn her if trouble was coming.'
Her daughter Meghan, who grew up on the farm, was another who tried to talk her down from the mountain. 'I hated living on that farm,' she said. 'It was beautiful, the view was amazing but it was too remote. She loved being up there alone and loved it that she could play her music as loud as she liked there but I really didn't want her to be alone.'
However, it was more than simple bloody-mindedness on Kennealy's part; she saw being there as her right and staying there as an act of political defiance.When Rian Malan suggested that she leave the farm and find a safer part of the country to live in, she responded by telling him, 'You're a coward, Rian. I'm not going to run away from this place, from these people. I belong here.'
A week after the murder, Kennealy's funeral took place in the Volle Evangelie Kerk Saal (Full Gospel Church) hall in Louis Trichardt. Friends came from across South Africa - Malan drove 1,200 miles from his home in the Karoo - to say their final farewell to the Warrior Princess. More than 500 people crammed into the church and heard the priest, Dominee Philip Venter, echoing Kennealy's defiant stand, telling the congregation that people in authority have allowed crimes like this to happen, while her daughter Meghan focused on her warm personal allure, making the point that 'even the chickens loved my mother'.
The excruciating sadness was made even more poignant when, as her coffin was lowered into the ground, the strains of the Leonard Cohen lament The Gypsy's Wife played over the sound system... Too early for the rainbow, too early for the dove, These are the final days, this is the darkness, this is the flood. Annette Kennealy would have liked that.