Why you're wrong about Nashville, the liberal city making more than just music
The Tennessee capital is full of surprises, from its culinary stars and progressive thinkers to its collaborative, village feel.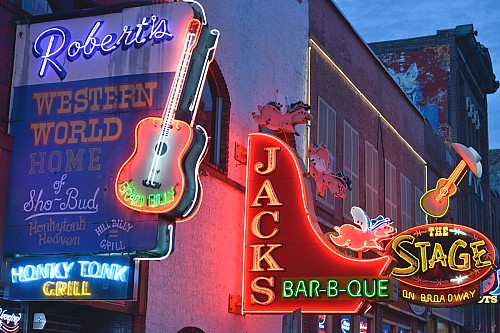 Just weeks before the Covid pandemic swept across the globe I found myself on board a British Airways' flight to Nashville, where I bumped into Queen's Brian May as he wandered around the cabin. Being an over-enthusiastic Nashville enthusiast, I was soon bending his ear about which gigs he should be going to on his short visit, and he took this unsolicited advice with weary patience and typical good grace. However, when I mentioned that Vince Gill would be playing with his studio session musician band the Time Jumpers the following night, May's eyes lit up and he became seriously interested. "I love Vince Gill's music," he said.
So, the following night, thanks to my well-connected Nashville friend Paul, we took Brian May to this small club called 3rd and Lindsley, and spent the evening drenched in the Time Jumpers' elegant, grooving, tight Western swing and soulful country sounds. Then we went backstage and met up with Gill himself. The Queen guitarist was delighted, as indeed was Vince. And Paul just glowed with pleasure. It turned out to be another magical night in the capital of country music.
The point here is that Nashville is serendipity central, where connections are made, new friendships are established and enthusiasms are shared. It is just one of the many reasons Nashville has long been my favourite city in the world. It has all the advantages of the big city and yet has retained the collaborative, friendly authenticity of a village.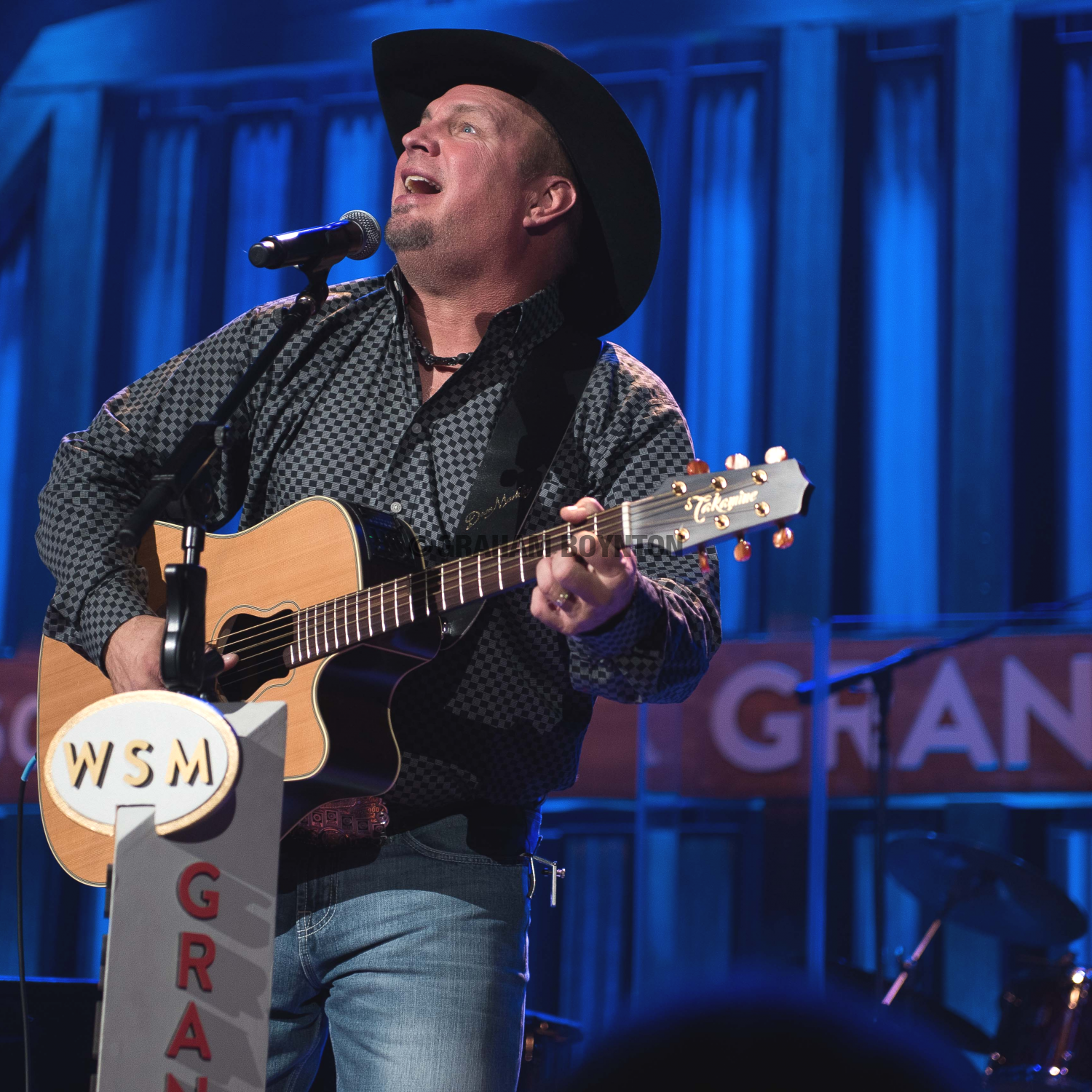 Guitar legends Brian May and Vince Gill meet by serendipity at Nashville club 3rd and Lindsley Compared with many other US urban centres it also looks more like a village and is dotted with colourful architectural landmarks. Famously there is a life-sized replica of the Parthenon in Centennial Park, which is an art museum, however there are many other less eccentric buildings that also describe the history of this lovely little city. Towering above all is the AT&T building (known as the Batman Building) which was built in 1994, but gems such as the Ryman Auditorium (1894), the Cathedral of the Incarnation (completed in 1914), and Union Station (1900) stand out as landmarks. And everyone should visit the Frist Art Museum, not least because it is set in a stunning 1930s Art Deco building that was formerly the city's post office.
Now, after an almost two-year hiatus in which international travellers have been forbidden to visit America, British Airways is about to resume its flights to Nashville. It first introduced direct Dreamliner services from London in the spring of 2019 and for me - having spent years making inconvenient and long-winded connections via New York and Atlanta - the new route was greeted with undiluted glee. It was BA's most successful route launch in decades, its success driven in part by the TV series Nashville and then by Ken Burns's epic documentary series on the history of country music shown on BBC Four at the end of 2019. Now BA's post-Covid relaunch will offer three direct Dreamliner flights a week from December 9. Although BA is being cautious, the Nashville tourism people are expecting a dramatic bounce back, hopefully with increased flight frequency to follow.
So, the city has come a long way since country music catapulted it onto the world stage in the middle of the 20th century. Today Nashville's image is that of a southern renaissance city. Tourism, which includes a steady growth in the business and convention sectors, brings in 14 million visitors a year, earning the city almost $ 7 billion (£ 5.3 billion) annually. the music industry itself earns just under $ 6 billion.
With the boom it has transformed from small city with too few hotel rooms and plain, traditional Southern restaurants serving stratospherically high-cholesterol food, to a modern metropolis that is a foodie capital with rooms to spare. Hotels range from cool, modern boutiques (the Thompson Nashville in the city's Gulch area; the new Fairlane Hotel; Dream Nashville; the retro-cool Noelle Nashville) to classic, efficient city hotels (the 376-room Westin) through to historic properties that reverberate with the Old South (The Hermitage, which opened in 1910).
Success is changing the city, not always for the good. Lower Broadway - home to the all-day, all-night honky tonks - is becoming trashier and more touristy, filled with gangs of bachelorette parties and drunk, chanting football jocks, although it still has some raucous charm. Tootsie's Orchid Lounge, Robert's Western World and The Stage are the old honky tonks, still at the centre of it all, still offering good fun and a bit of a country-rock knees up.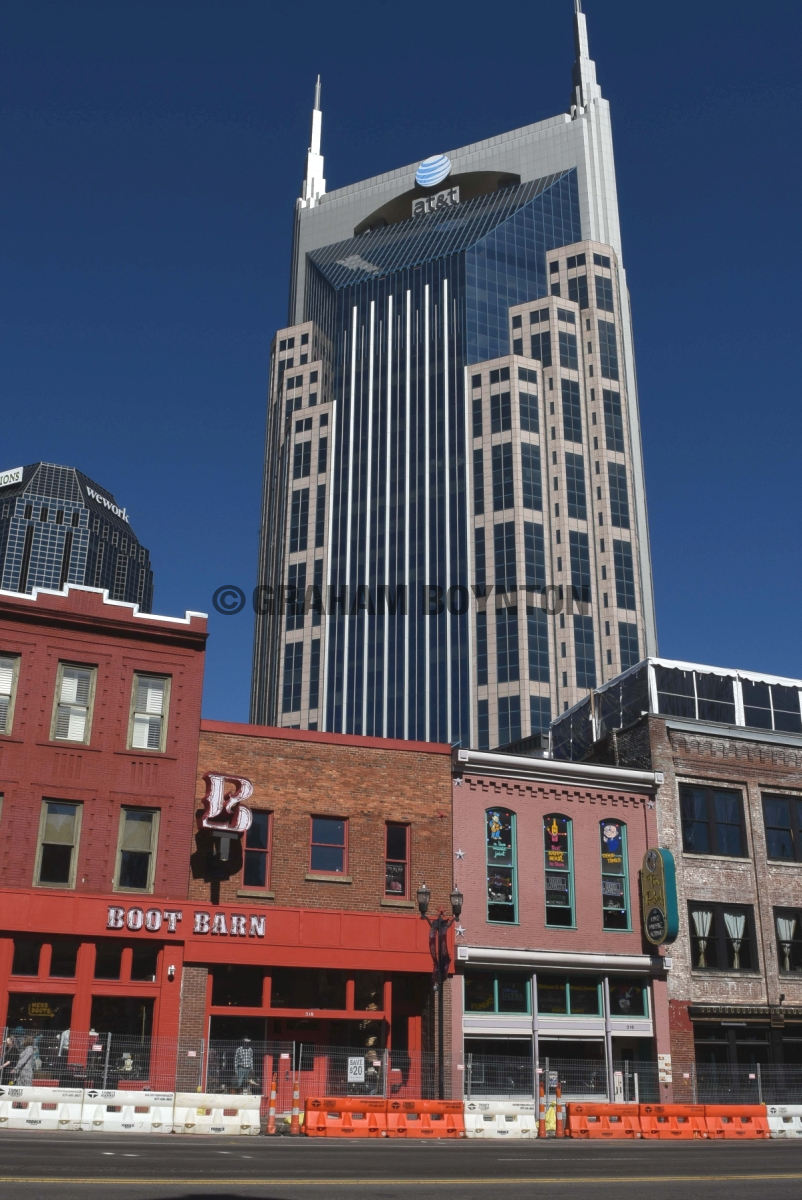 Nashville is politically liberal - a Democratic city in a Republican state - and is addressing social issues with the kind of progressive thinking one does not always associate with the South. For example, 2020 was due to see the much-anticipated opening of the $dollar;60 million National Museum of African American Music which, according to H Beecher Hicks III, the museum's president and chief executive, "will be showing the African American contribution to the American soundtrack, and we'll deal with everything from slave songs to hip hop. Music has the ability to talk to our souls, regardless of skin colour". Covid constraints delayed everything, but it finally enjoyed a grand opening earlier this year, appropriately on Martin Luther King Jr Day (Jan 18).
The other major advance of the past decade has been on the culinary front, with cool new restaurants and even cooler cocktail bars becoming part of the nocturnal landscape. I would particularly recommend Etch, Deb Paquette's award-winning restaurant, which is just a short walk from the Country Music Hall of Fame. Nashvillian Paquette has claimed that you won't find any Southern food at Etc... and she's right. The duck tart starter and the main course Corvino that I had were the furthest from Southern cuisine I'd had in Nashville. Etch is something special.
But hang on a minute. If you're in the South surely you'd want to indulge in some of the old-fashioned, deep-fried, bad-for-you food that has been synonymous with this region for a century. There are three great examples that I visit on every trip and that I would recommend to all visitors. The Loveless Cafe out on the Natchez Trace Parkway provides the perfect indulgent breakfast treat, complete with country ham, two eggs and red-eye gravy. Arnold's Country Kitchen, which was opened by Rose Arnold in 1982 and which she still runs with her son Kahlil, is a big favourite of country stars such as Chris Stapleton and it is a must for lunch. Expect "meat and three" - the three being side dishes that invariably include macaroni and cheese, regarded as a vegetable dish in the South. And then there's Prince's Hot Chicken Shack, which has been serving traditional Nashville burning hot chicken - an old-fashioned dinner staple - since 1945.
Hot chicken is an old-fashioned Nashville dinner staple CREDIT: bhofack2/iStockphoto But I don't love Nashville for the food; I love Nashville despite the food, for I invariably find myself waddling back to the UK carrying a few extra kilos of culinary baggage. I love Nashville because it remains the friendliest, most collaborative, most authentic city in America - and for me it remains the live music capital of the world. Just ask Brian May.
Nashville's musical highways
Nashville itself is Country Music Central, with live music on every street corner, venerable institutions that showcase international stars and a clutch of superb museums and historic recording studios that are open to visitors.
At the epicentre are the Lower Broadway honky tonks, the Ryman Auditorium - the so-called Mother Church of country - the Printers Alley clubs, the outstanding Country Music Hall of Fame and Museum, and the smaller Johnny Cash and Patsy Cline museums. All are within walking distance of one another. Two other must visits - 3rd and Lindsley and the Bluebird Cafe - are just short Uber rides away. In Nashville, everything is easily accessible.
However, if you want to venture beyond Nashville, a clutch of southern music cities are short drives away.
To Memphis
Memphis is 200 miles by freeway from Nashville and if Nashville is country, then Memphis is rock'n'roll, gospel and the blues. First off, a visit to Al Green's Full Gospel Tabernacle Church on a Sunday morning is essential. It is somewhat touristy these days, but this does not detract from the Reverend Al's fiery sermons and soulful singing. Beale Street is also touristy, but if you want to hear southern roots music in civilised surroundings, BB King's Blues Club, Alfred's On Beale and Jerry Lee Lewis's Cafe & Honky Tonk will do it for you.
Two other essential stopovers for music buffs are Sun Studios - where Elvis Presley, Johnny Cash, Jerry Lee Lewis and many others cut their early recordings in the 1950s - and Stax, the birthplace of Southern soul music.
And, of course, there is Graceland, Elvis's strange mansion, bought in 1957 when he was a 22-year-old rube from Tupelo. Given that it may be moved lock-stock-and-barrel to Japan in the future, a visit is recommended.
To Clarksdale
Clarksdale is just 75 miles south of Memphis on US Route 61, across the border in Mississippi, and this takes you to the birthplace of the blues, where Robert Johnson sold his soul to the devil at the crossroads. Morgan Freeman's Ground Zero Blues Club and Red's Lounge are where you'll hear the blues, while the Delta Blues Museum is a major attraction.
To Muscle Shoals
This small Alabama town, located on the Tennessee River just a genteel two-and-a-half hour drive south of Nashville, is the Vatican of American rock and soul music. This is where FAME studios, ruled by the great Rick Hall until his death four years ago, produced Arthur Alexander, Percy Sledge, Wilson Picket and Aretha Franklin, and later in the decade where the Muscle Shoals Sound Studios did the same again with the Rolling Stones, Paul Simon and Rod Stewart
Visit the studios, drink in the atmosphere of Muscle Shoals' and commune with musical ghosts. Then catch the contemporary musicians at FloBama Downtown. Look out for gigs by gifted locals including the Secret Sisters and Tosha Hill.